Édouard Traviès Paris France Serpent Original Wood Engraving Letterpress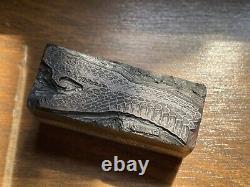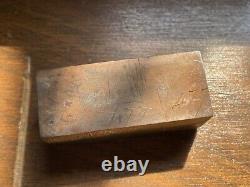 This is a one of a kind nineteenth century hand engraved wood print block of a venomous snake. Beneath the image is E. This comes from a collection bought in the 1970s from a Parisian antique dealer. This wood engraving measures 2 x 5 cm.
(24 March 1809 - 18 November 1876) was a French. He regularly exhibited works at the.
Between 1831 and 1866 and was primarily known for his paintings of natural history subjects, especially birds. Please see my other listings for more letterpress related items.