220V? 50 54 Automatic Media Take up Reel for Mutoh / Mimaki / Roland Printer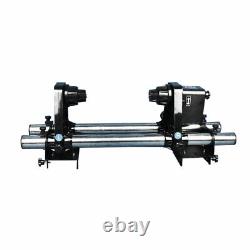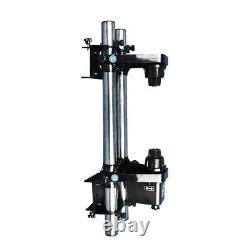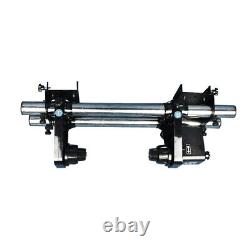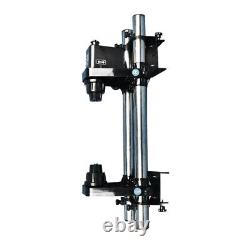 50 54 Automatic Media Take up Reel for Mutoh / Mimaki / Roland Printer. He Media Take Up D54(? 50) is a convenient and easy-to-use media winding system for selected Roland, Mimaki, Mutoh and other printers that keeps your prints dust free when they leave the printer.
The take up system allows you to leave production unattended, with the completed job securely wound, and it is particularly useful for long print runs and large graphics. In print then laminate workflows, the take-up system enables an easy and precise workflow from completion of printing to loading and feeding through roll-to-roll lamination units. The take up unit also reduces media waste and maximizes quality of output by automatically tensioning the vinyl, keeping it tightly wound on the reel to help avoid nicks, creases and scratches in the media. All roll-to-roll materials are automatically wound onto the unit to help you maintain a clean and safe workspace while providing an easy storage. Easy installation and two roll tube are?
Universal system that fits different printer models. Reinforced metallic structure ensures excellent stability.
Holds up to 40 kg of printed media. Suitable for outwards and inwards take up.
Roland FJ-540 / CJ-540 / SC-540 / FJ-500 / FJ-600 / RS-540 / SC-500 / SC-545EX / SJ-545EX / SP-540 / SP-540V / SP-540I / VP-540 / VS-540. Mutoh ValueJet 1324 / Valuejet 1304 / RJ-900C (Drafstation) / RJ-901C (Drafstation Pro).
Epson Stylus Pro 7600 / Stylus Pro 7800 / Stylus Pro 7700 / Stylus Pro 7900 / SureColor SC-T3000. The Media Take Up is ordering production, need 3 to 4 days of stock up time. You must tell us the plug type that you need(UK plug, Europe plug, USA plug, China plug).