2 Letterpress wooden letters Professional Quality printing blocks 124 pcs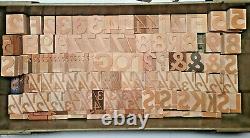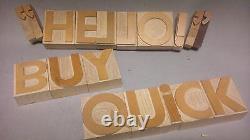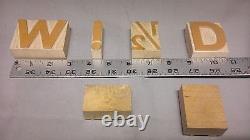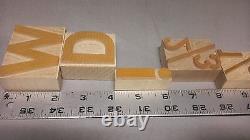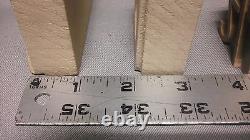 124 pieces 2 Tall Printer Block letters Professional Quality - in excellent condition. Thickness of carving about 1/8" & 7/8" total Block thickness. Width of blocks "W" is widest at about 2.75" & "I" block is about 1/2". ONLY WHAT'S IN the PICTURE IN GRAY TRAY ARE AVAILABLE - (any you see stacked are multiples of same below). If U don't see in picture - not in stock 2 There are: numbers, punctuation, Letters , fractions.
THEY ARE PRICED FOR ALL 124pcs.