Letterpress border wooden printing blocks ornaments Art Nouveau wood leaves old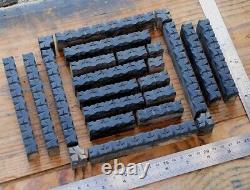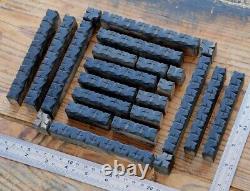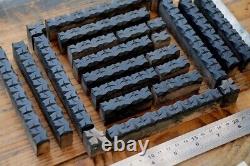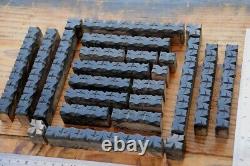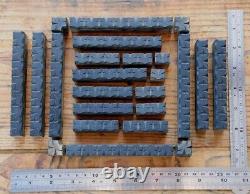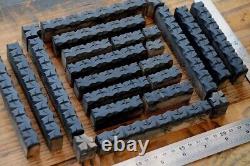 Letterpress border wood printing blocks. Wonderful and very rare Art Nouveau border set. (G2) The set consists of 24 pieces, so a lot of different varieties of borders in different sizes can be made.
I think that this set should date from around 1900/1910. Rare and nowadays even more. This set makes surely a unique addition to every collection.
In our shop you will find more wooden ornaments, wooden frames and a lot more rare items.