Pantone Wall Store With Magnets Seletti Yellow 14-0848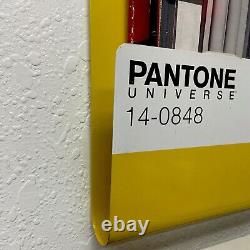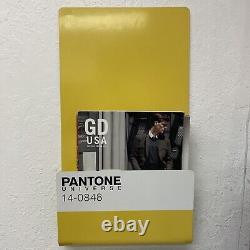 PANTONE WALL STORE WITH MAGNETS - SELETTI - YELLOW 14-0848. Creative way to display your magazines and design books. Large metal surface area on top to attach notes - photos - and more. Features Pantone color Mimosa 14-0848.
The Pantone Universe Metal Wallstores are a creative way to store your Pantone Books or design magazines. Measuring 13inches by 8.7 inches.