Vintage Letterpress wood/wooden printing type block typography 119pc 13mm#TP-241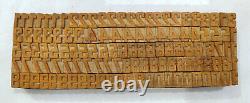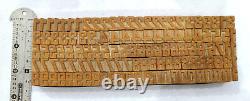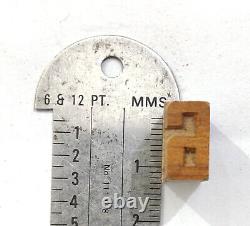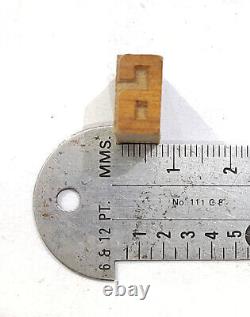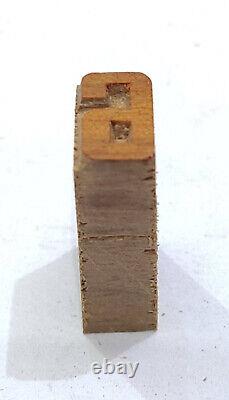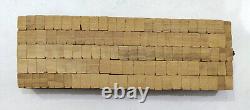 Vintage Letterpress wood printing blocks 119 pieces 13mm tall alphabet upper case wooden types. We have counted 119 pieces, we hope that we did not make any mistake counting, but you will see what you get on the close-up photos. The height of the type/character is a standard size of 0.918 inches. Weight of all types are 183gram. Note: Now there is no one making wooden letterpress types in India.
All letterpress types foundries shut down a long ago, are doing other business, and Letterpress-Printers changed printing methods. They are using other printing technology, including offset printing, digital printing, etc. Unfortunately, mostly letterpress machines and types went to scrap-dealers and cremated. Now these letterpress types are going scarce day by day. We have removed some dust but did no full cleaning.
However, as you can see in the photos, the printing blocks are in good condition. Please observe all photos for the condition of types/characters.
Please be sure that we will carefully pack all types/characters. So nothing will hurt the types/characters on transport.